Ukraine imposed sanctions against 606 Russian politicians
Ukrainian President Zelensky announced sanctions against 606 Russians from the "leading elite" The list includes 28 members of the Security Council, 154 members of the Federation Council and 424 State Duma deputies, said Ukrainian President Volodymyr Zelensky. Those who have a second citizenship will be deprived of Ukrainian, he added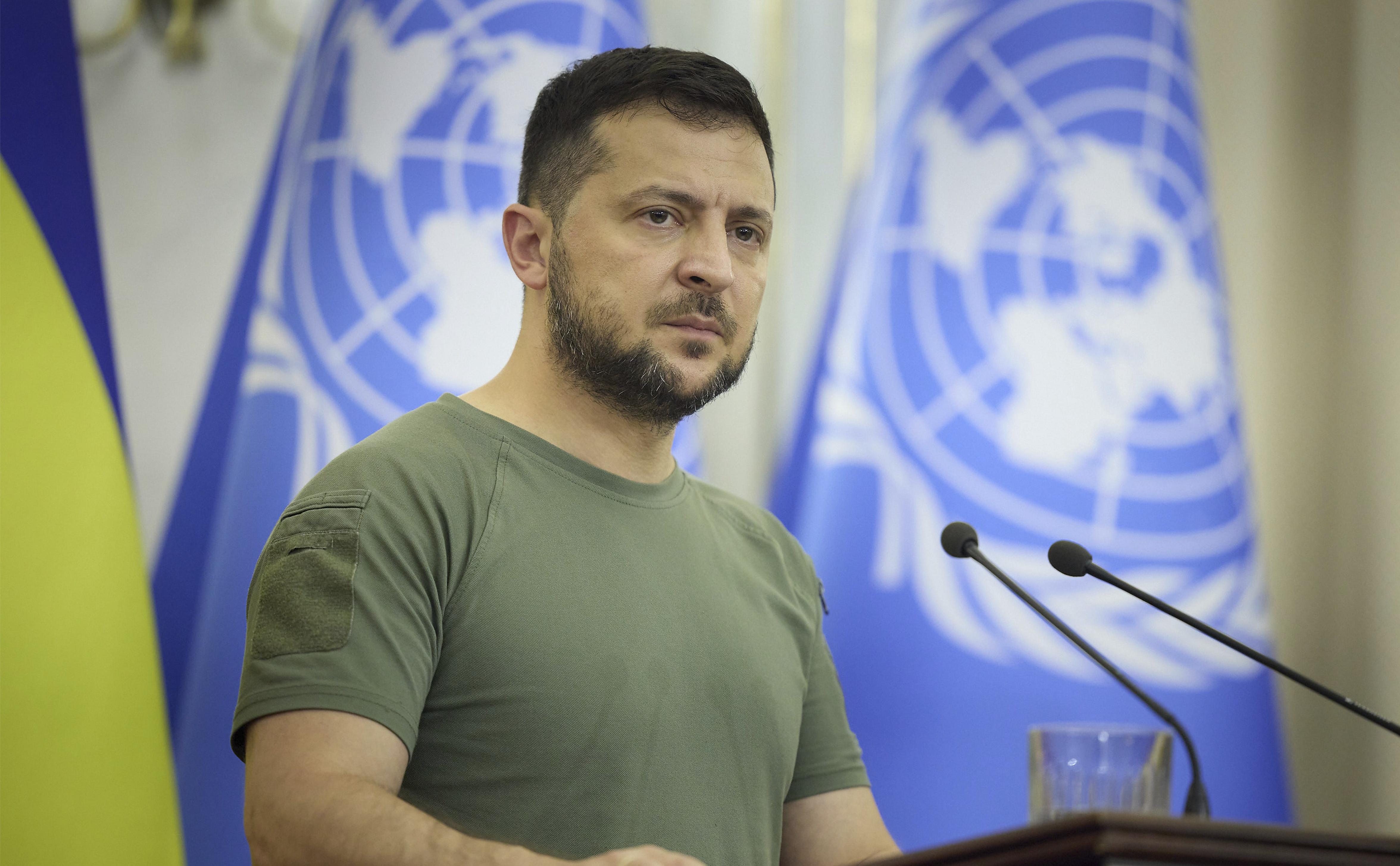 Ukraine has imposed sanctions against 606 representatives of the Russian political elite: 28 members of the Security Council, 154 members of the Federation Council and 424 State Duma deputies, Ukrainian President Volodymyr Zelensky said in his Telegram address.
Also, the Security Service of Ukraine conducted an operation regarding the activities some sanctioned individuals, Zelensky said. As a result, customs officials, including managers, were also dismissed.
"As for those of the sanctioned persons who also have foreign citizenship, in particular Russian and Romanian, then, on the basis of the proposal of the Security Service of Ukraine and in accordance with the norms of the current legislation, I decided to terminate the Ukrainian citizenship of these persons," — Zelensky said.
On August 5, Prime Minister of Ukraine Denys Shmyhal announced that the government had approved a decree on the transfer of 903 objects belonging to Russia to Ukraine and the Ukrainian people. All property that is planned to be confiscated is divided into three categories: property that belongs to the Russian state;
assets belonging to sanctioned citizens and companies from Russia; assets of Russian banks. "It is proposed to confiscate 903 objects belonging specifically to the Russian state. 79 items— these are corporate rights, 824 items— property»,— he elaborated.
Law "On the Basic Principles of Compulsory Seizure in Ukraine of Objects of Property Rights of the Russian Federation and Its Residents" Zelensky signed on March 10. According to the document, the seizure of such property in the country will be carried out "without any compensation for its value." Then the document concerned only the property of legal entities.
On August 6, Zelensky announced that Russian assets worth 28 billion hryvnias (about $765 million) had already been seized in Ukraine. Prior to this, the director of the Economic Security Bureau of Ukraine, Vadim Melnyk, reported that assets of Russia and Belarus worth 30 billion hryvnias (about $1 billion) had been arrested in the country .
Read on RBC Pro Pro x The Economist How a Brazilian Company Overtook PepsiCo and Disappointed Investors has changed: how to sell goods abroad now Instructions Pro Angry and greedy: what does lack of sleep do to people Research Pro Where it is profitable and safe for Russians to buy overseas property Articles Pro Startup at 46: how an IT specialist made $ 1 billion on student loans Articles Pro have a high salary in the first position. Who to study for Instructions
Authors Tags Persons
Vladimir Zelensky
politician, President of Ukraine
January 25, 1978
How nonquals can buy foreign shares
Dealing with the mailing list