Medvedev considers Ukraine's refusal to join NATO insufficient for the world
Russia still needs the security guarantees that President Vladimir Putin spoke about last year, Medvedev said. According to him, the prospect of negotiations will depend on the development of events -width: 320px) and (-webkit-min-device-pixel-ratio: 2), (max-width: 320px) and (min-resolution: 192dpi)" >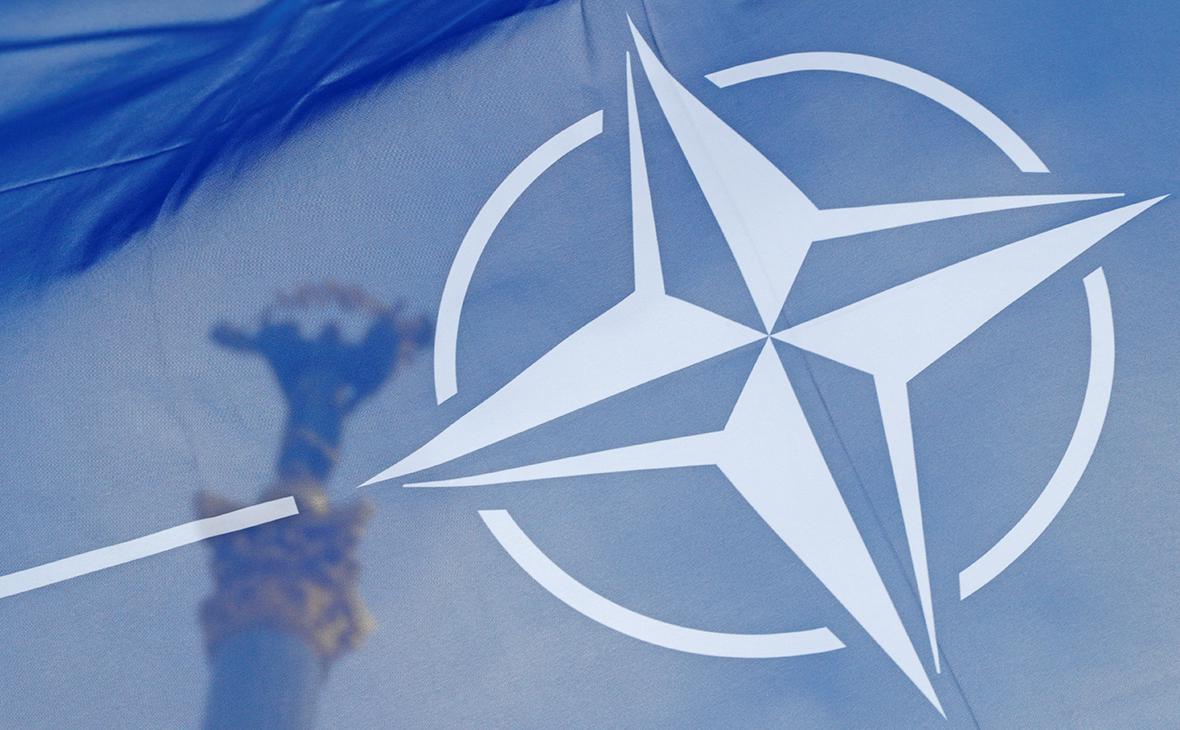 Ukraine's refusal to join NATO is not a sufficient condition for ending the military operation; this requires, among other things, an agreement on Russia's security guarantees, Deputy Chairman of the Russian Security Council Dmitry Medvedev said in an interview with the LCI TV channel.
p>
"Refusal to participate in the North Atlantic Alliance— it is now a necessary, but no longer sufficient, condition for achieving peace. It is necessary to work out the very guarantees about which <…>President Putin spoke»,— said Medvedev (quote from Interfax).
The deputy head of the Security Council said that Russia was ready for negotiations, while the Ukrainian authorities refused them, while advocating a summit meeting. "But they were told both by the president of our country and by other participants in these negotiations that such a meeting could take place only under certain conditions," — Medvedev recalled.
At the end of December 2021, Russia proposed to Western countries a draft security guarantee, which provided for the rejection of NATO expansion to the east and the deployment of alliance bases and weapons in the countries of the former USSR. In January, negotiations were held in Brussels with the participation of Russia, the United States and NATO on this issue, but they did not lead to anything. Washington and the North Atlantic Alliance rejected most of Russia's proposals.
On February 24, 2022, Russian President Vladimir Putin announced the start of a special operation in Ukraine. Moscow called it the goal of protecting the population of Donbass and ensuring the security of Russia in the face of a threat from NATO.
A few days after that, Russia and Ukraine began negotiations for a peaceful settlement. At a meeting of delegations from the two countries in Istanbul at the end of March, Kyiv handed over to Moscow a number of proposals, including on a non-nuclear and non-bloc status of Ukraine. Russian President Vladimir Putin called the results of the negotiations in Turkey a "breakthrough", but later said that Kyiv began to deviate from the agreements reached, which is why the dialogue stalled.
Read on RBC Pro Pro How Amazon and Walmart are struggling with falling consumer demand sphere can turn into a serious problem for Russia Forecasts Pro "This is a stab in the back for the industry": what IT companies suffered the most to the failures Research Pro Replacing the dollar: what lies ahead for digital currencies and why e-CNY is still ahead Articles
Negotiations finally stopped in mid-May. Moscow held the Ukrainian authorities and Western countries responsible for this. President of Ukraine Volodymyr Zelensky allowed a return to negotiations, subject to the return of the territories lost by Kyiv from February 24. He also ruled out negotiations with Moscow in case of holding referendums in the territories occupied by Russia.
Authors Tags Persons
Dmitry Medvedev
politician, ex-president, deputy head of the Security Council of Russia
September 14, 1965