Data on the cooperation of Europeans with the Chinese army caused a scandal in NATO
The scientific elite of the Old World was suspected of modernizing the military machine of the Celestial Empire
A scandal erupted in the West: it suddenly became clear that European scientists were actively collaborating with their Chinese counterparts in the military sphere. Moreover, in European laboratories. And now they do not know what to do: either accuse their geniuses of treason, or the Chinese of espionage. The President of the All-Russian Police Association, Lieutenant-General, Doctor of Law, Honored Lawyer of Russia, Professor Yuri Zhdanov, spoke about how true the statement is that the scientific elite of Europe is modernizing the Chinese army.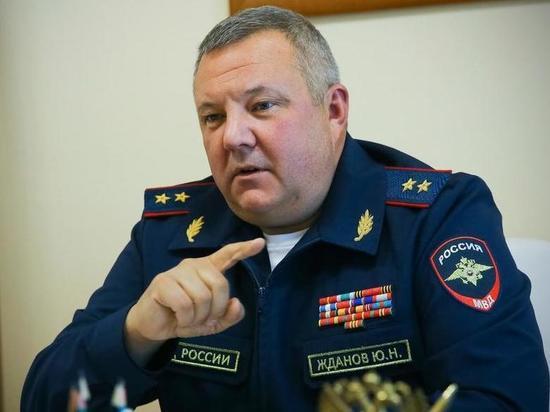 – In the West, they believe that it is very fruitful. So, on July 8, the website of the Gatestone Institute published a sensational article by Judith Bergman, a senior researcher at this institute, "European scientists are expanding the capabilities of the Chinese armed forces."
The data Bergman cited blew the minds of many senior officials in the EU and NATO: "A new study by the Dutch investigative journalism platform Follow the Money and ten other army with militarily important knowledge. The project, known as China Science Investigation, collected 353,000 scientific collaborative studies between Europe and China, and found that 2,994 of them were conducted with the participation of the Chinese military, defined as "studies in which scientists from Western European universities collaborated with Chinese colleagues, directly connected with the institute, which is part of the Chinese army.
– Absolutely. Moreover, over the past ten years, this cooperation has expanded throughout Europe. Nearly half of the 2,994 scientific papers evaluated by China Science Investigation were published by scientists from China's elite National University of Defense Technology (NUDT) at universities in the UK, the Netherlands and Germany, according to German media.
– In Germany alone, between 2000 and early 2022, at least 230 research articles were published in which Chinese military researchers collaborated with German research institutes.
According to China Science Investigation, "There have been collaborations in everything from drone research to artificial intelligence, from space travel to shipping, and from radar to underwater communications."
There was also collaboration with the China Academy of Engineering Physics, famous for its research in the field of nuclear and other weapons.
Only in the Netherlands, where the Dutch intelligence services warned back in 2010 that the PRC intelligence services were showing interest in high-quality technologies and science developed in the Netherlands, more than «90 military scientists from China collected research results from Dutch universities and institutes.
He Lei, Ph.D. from the Defense Science and Technology University of the People's Liberation Army of China, who received his degree from the University of Delft in the Netherlands, told a Chinese newspaper, "The country and the military have chosen us to study abroad to study and master innovative science and technology. In this way, we will be able to take on the heavy task of strengthening and modernizing the army. That is, the Chinese themselves have never hidden that the goal is to strengthen their armed forces.
– First – at the Germans. «NUDT (Defense Science and Technology University of the People's Liberation Army of China) is the highest institution of the People's Liberation Army, known for its research in supercomputers and hypersonic missiles, among other things, — thought Rebecca Arcesati, a researcher at the Mercator Institute of Sinology (Merics) in Germany. "The fact that this particular university is so actively involved in research collaboration in Europe should raise an alarm."
And then in Denmark, the China Science Investigation project also identified 91 research papers in which Chinese military scientists collaborated with one or more Danish research institutes. In November 2021, Reuters reported that Chinese professor Guojie Zhang, who works at the University of Copenhagen, was conducting genetic research with the Chinese military without disclosing links to them: "Zhang and the student he supervised were working with the laboratory of the People's Liberation Army of China (PLAC) on studies in which monkeys were at high altitude to study their brains and develop new drugs to prevent brain damage — the priority that the PLA has given to Chinese troops operating at the height of the plateau border.
Such research could, for example, help Chinese troops stationed on the mountainous border with India.
"Western universities must understand that Chinese military scientists have only one client — People's Liberation Army», — Meia Nuwens, a research fellow at the International Institute for Strategic Studies (IISS) in London, told Politiken.
"The meaning of their existence — modernize the Chinese army. Your research shows that while the EU has designated China as a "systemic rival", Europe needs to do more to protect our research. Especially when it comes to technologies that we believe will be critical to a future war.
– These "revelations" sparked consternation at NATO, where David van Veel, NATO Assistant Secretary General for Emerging Security Challenges, says European universities need to stop being naive. "We have noticed that Chinese scientists associated with the People's Liberation Army as well as Chinese investment firms are very, very active in our research ecosystems, — van Vil said. – It's about becoming less naive about the fact that there is an attempt to transfer as much knowledge as possible from our research communities to China. In my home country, the Netherlands, there are researchers who are instead working on AI with Huawei rather than NATO. The world has turned upside down».
Judith Bergman believes that several factors play a role in this situation. One factor is naivety combined with an almost extreme form of negligence. For example, in one Danish case, Chinese scientists from NUDT collaborated for several years with the Danish Technical University (DTU) on technologies with military potential, such as quantum physics, cryptology, optical communication equipment, battery technology, and navigation systems. Several Danish scientists knew they were dealing with Chinese military scientists, but didn't see it as a problem because they "didn't give the Chinese access to confidential information."
– Well, it's a classic of the genre. Bergman gave an example of deceit combined with inattention on the part of European universities. So, one Chinese military engineer, claiming that he came from a research institute, which, as it turned out, did not exist. He has collaborated with Aalborg University in Denmark on advanced radar technology. Actually, the engineer was from the People's Liberation Army Information Engineering University. The problem, however, was not only deception on the part of the engineer, but also the fact that the university did not take steps to verify the credentials of the Chinese engineer.
Bergman makes a reasonable conclusion: "There is no doubt that European scientists, collaborating with Chinese researchers working directly for the Chinese military, have contributed to accelerating the modernization of the Chinese military."
– And who else to blame? Not their own politicians or intelligence agencies. Scientists are the most suitable "whipping boys" for any failures. There is a story that Beria once threw to Michurin in his hearts: "What can you know about pests!"
– According to Alex Joske, an independent researcher formerly of Australian Strategic Policy, joint papers by European scholars and Chinese researchers working for the People's Liberation Army of China, which were discovered by China Science Investigation, — this is only a small part of the knowledge accumulated by Chinese researchers: "What is particularly worrying is that the number of published articles is only one part of the relationship between researchers."
"For every handful of articles we see here, there is probably a Chinese military scientist who worked and studied at a European university where he developed relationships and knowledge. This data — just the tip of the iceberg," Josuke writes.
– As always, amateurish. Back in November 2021, long before the "scientific" panic, General Mark Milley, Chairman of the US Joint Chiefs of Staff, expressed concern about how quickly China has accelerated the modernization of its army after testing hypersonic weapons:
"If you look again, 40 years ago they didn't have satellites… They didn't have intercontinental ballistic missiles… They didn't have nuclear weapons… They didn't have fourth or fifth generation fighters or even more advanced fighters… They didn't have a fleet… Look what they have today… So, if you look at the whole, test of hypersonic weapons,— this is just one of a much larger picture of the Chinese military potential. This is very, very important. We are witnessing one of the largest shifts in global geostrategic power the world has witnessed.
An American commander should have known that China tested an atomic bomb back in 1964, and a hydrogen bomb – in 1967. They also began testing intercontinental missiles in the 60s, and – successfully. And 40 years ago there were no fighters of the 4th and 5th generations – just think about it! – and in America.
– Of course, commercial interests prevailed here. China has invested heavily in European science. He has invested large sums in many European universities, not least in the UK. An investigation by The Times, published in February 2022, found that British universities had accepted £240m from Chinese institutions, many with military ties. In addition, in just six years, the number of joint studies by scientists from the UK and Chinese institutions closely associated with the country's defense forces has tripled and exceeded 1000.
Recently, investigative journalist David Rose published an article in which he said that one of the "most prominent" British experts in the field of high-tech weapons, Professor Clive Woodley from Imperial College London — one of the UK's top funded universities from China, — worked freely with China for many years:
"Much of Woodley's research was funded by the Chinese Ministry of Defense. A former president of the International Ballistic Society, he has served as chief scientist for Defense Department-controlled QinetiQ since its inception in 2001 — when the Ministry of Defense privatized its own laboratories — until 2018. He advised the Department of Defense on many key lethal systems.
"Over the past eight years, Woodley has participated at least seven times in seminars and lectures for senior figures in the Chinese defense industry and university departments who work with the military," writes Rose. – "He is also the co-editor of two Chinese magazines financed by arms firms. Since 2014, he has had eight articles published in Chinese journals or co-authored with Chinese scientists working with Chinese arms manufacturers, — the latest in 2021».
"This case raises serious concerns about the security of our military secrets and the level of cooperation between a British expert and a potentially hostile state," — said Tom Tugendhat, chairman of the UK Foreign Affairs Select Committee.
– In contrast, according to the Unherd report, the UK Department of Defense denied that Woodley's activities posed any risk.
His spokesman declined to answer all questions about Woodley's involvement in China, except to say: "We have strong procedures in place to ensure that research contracts do not contribute to foreign military programs and that persons or organizations with ties to foreign governments can't access our confidential research… we guarantee rigorous background checks."
– I guess it's – a strong exaggeration. Why do Europeans believe that they made the Chinese happy with some discoveries? After all, the studies were carried out together, the results were available to everyone. So the enrichment of knowledge was mutual. And who, how and what used them – matter is bad. But the West's anxiety is understandable: 80 years ago, China was exhausted, exhausted by Japanese aggression and fragmented by civil war. And today – second economy in the world. So they are trying to declare this phenomenon the theft of scientific discoveries from them.
And if you look at the historical retrospective, then in China for a thousand years there has been a developed civilization, while the Europeans ran through the forest thickets in animal skins. The vast majority of civilizationally important inventions, especially in the military field, came either from the Celestial Empire or from neighboring Asian countries, where Chinese influence was traditionally strong. Suffice it to recall gunpowder, a multi-shot crossbow. Even stirrups, saddles and horse armor were brought to Europe by tribes and peoples who fought in China for many years. And what does Europe have? What can I say, the enlightened Greeks and Romans literally went without pants until they were shown such an important attribute of the wardrobe by supposedly wild Scythians and Gauls. It is hard to imagine how these "philosophers" rode on horseback covered with blankets. It hurts. That is why they did not have normal cavalry for a long time. So who taught whom?
Not to mention America – Tesla, Einstein, Sikorsky, Zworykin, even Brown – all are not local. At the same time, the highest-ranking American military man does not know recent history and is weak in arithmetic. Oh, Zadornov was right!
I can only wish that everything continued like this. And Chinese friends – new successes in the development of their military science.