Military equipment of Ukraine and NATO countries turns into Russian trophies
Political scientist Satanovsky told why Ukrainians sell European weapons to Russia
Russian troops continue to receive military equipment produced in NATO countries. Some of the trophies have already been exhibited in Patriot Park near Moscow, where a special exposition has been created for them.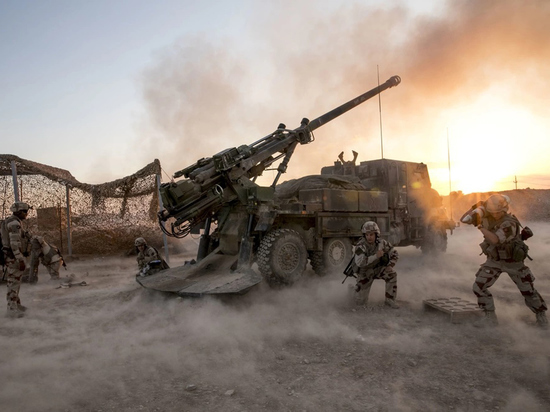 Photo: dvidshub.net
Most often, the trophies are left by the Ukrainian armed forces themselves, but there have already been cases when Ukrainian militants sold foreign weapons through the darknet, seeing in the property trade of Western allies another way to make money. Photos of captured Ukrainian military equipment regularly appear on social networks, and some trophies are exhibited in the Patriot park.
The well-known Russian political scientist Yevgeny Satanovsky told in his Telegram channel the reason why Ukrainians are selling military equipment to Russia technique. According to the political scientist, the sale of two French self-propelled guns "Caesar" by soldiers of the Armed Forces of Ukraine for $ 120 thousand per unit did not hurt anyone, because Russian artillery would have razed them to the ground along with the crews anyway.
Yevgeny Satanovsky ironically wrote that France should not worry about selling its military equipment either: "The French gave their self-propelled guns to Zelensky? Gave away. Of course, they said that they gave it from the bottom of their hearts, but in fact they recorded the fact of the transfer of military equipment to the balance of French support for Ukraine. It turns out that at the end of a special military operation, willy-nilly, someone will have to pay these amounts, and these are no longer France's problems."
A curious exhibit of the Patriot park was the Pinzgauer 712 AMB-S off-road vehicle in the version of a medical vehicle. These vehicles are manufactured by the Austrian company Steyr-Daimler-Puch but assembled in the UK. The cost of the all-terrain vehicle seized by Russia can reach up to $100,000. An interesting fact is that the production of the Pinzgauer 712 ceased in 1990, which can serve as another proof that NATO countries are supplying Ukraine with obsolete weapons thirty years ago to be disposed of.
Other foreign trophies were also at the exhibition: Estonian the armored car "Mamba" Mk2 EE, the American cargo van "Humvee" and the British armored personnel carrier AT105 "Saxon".
Military equipment produced in Ukraine did not escape the fate of the exhibit, for example, patrol boats of the State Border Guard Service of Ukraine BG-23 and BG-24 of the UMS-1000 project and BG-309 of the 50030 Kalkan project. The boats of the UMS-1000 project can reach speeds of up to 70 kilometers per hour, and the 50030 Kalkan project is not only 7 kilometers faster, but is also equipped with two machine guns – 12.7 mm and 7.62 mm.