Zakharova dedicated a verse to the US diplomat who showed the middle finger to the letter Z
Naval attaché caught showing obscene gesture to symbol of special operation
The official representative of the Russian Foreign Ministry commented in verse on the incident involving the naval attache of the US Embassy in Moscow, Dale Samuel. The captain of the first rank was convicted of showing the middle finger on a sticker with the letter Z.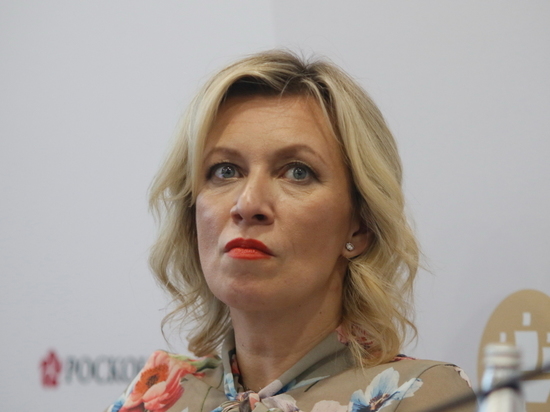 Photo: Global Look Press
The Rupolit Telegram channel reported about the trick involving the diplomat. Its authors said that Samuel, while cycling around Moscow, stopped near a pole with a sticker on which the letter Z was applied, and showed her the middle finger while taking a picture of him on his phone. The channel published a corresponding snapshot of the diplomat's actions.
"Actually, D. Samuel should interact with the military departments of Russia, and not defiantly violate Russian law," the authors of the channel noted, adding that the actions of the naval attaché can fall under the criminal article "Public actions aimed at discrediting the use of the Armed Forces of the Russian Federation."
The authors of the channel also noted that this is not the first time Samuel has shown this indecent gesture. They published another photo in which he allegedly shows the middle finger while driving a car with diplomatic plates.
Russian Foreign Ministry spokeswoman Maria Zakharova reacted to the incident involving Samuel, who dedicated a poem to the diplomat:
The laws are not written to the State Department:
The embassy troops burn bridges,
Until everyone is expelled from Moscow,
They use a finger, asphalt and poles.
A representative of the department did not specify whether any measures would be taken against the American diplomat by the Russian Foreign Ministry.